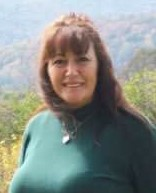 Kathleen A. Brainard
Kathleen Herley-Brainard, age 49 of Aston, PA, formerly of Cape May, passed away on Monday, April 2, 2018. Kathleen was a resident of Cape May for 25 years before moving to Aston, PA, where she worked as a baker at Jes Made Bakery in Lenni, PA, and also was a teller at Dollar Tree in Chichester, PA. Kathleen enjoyed baking – especially pies and cookies. She loved her family and had a true meaning of family. She is predeceased by her father and mother, 3 brothers Frank, Bobby, and Michael Herley, and sister Carol Herley. Kathleen is survived by her companion of 9 years, Tom Warren, sons Frank Weatherby, William Brainard, and Thomas Warren Jr (Shannon), daughters Jessica Andrews, Amber Warren and Tina Warren (Jerry), 6 grandchildren, and brother John Herley.
A memorial service will be held at 11am on Friday, April 6th, 2018 at the Evoy Funeral Home, 3218 Bayshore Rd, N Cape May, NJ 08204; friends may call one hour prior to service from 10am – 11am. Condolences can be shared at www.EvoyFuneralHome.com.